How to Create Photo Gallery
All the galleries which are available in this photography WordPress theme can be created with the help of GT3 Photo & Video Gallery Pro WordPress plugin (Pro version is included in the theme package).
The lite version of this photo and video gallery plugin is required as well. When installing the theme it was listed for the required plugins. Also, it can be downloaded for free on https://wordpress.org/plugins/gt3-photo-video-gallery/
Here are the steps to create different photo galleries:
1. Create a new page in your WordPress dashboard
You can add the gallery to the pages, posts and other custom post types supported by Elementor.
2. Open it in Elementor page builder editor
Please click "Edit with Elementor" to modify the page content.
3. Add GT3 Photo & Video Gallery Widget to the page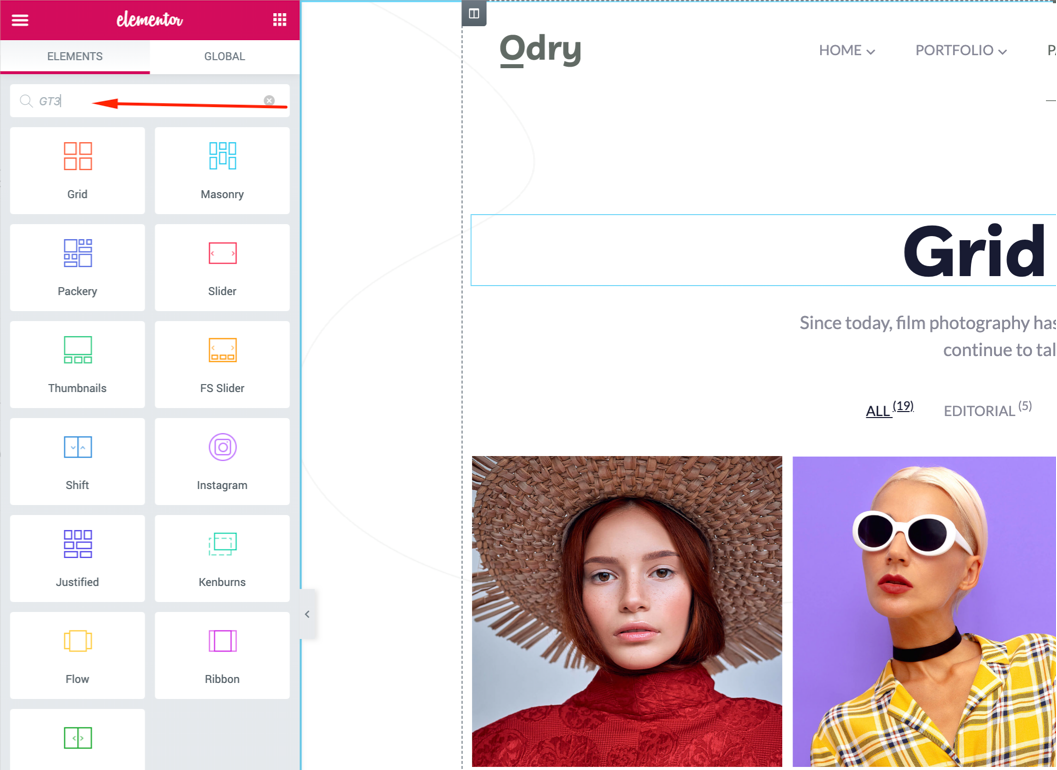 4. Select which way you want to add the images to the page
You can choose either to add the images directly from your WordPress media library or use the existing galleries created in the custom post type "GT3 Galleries".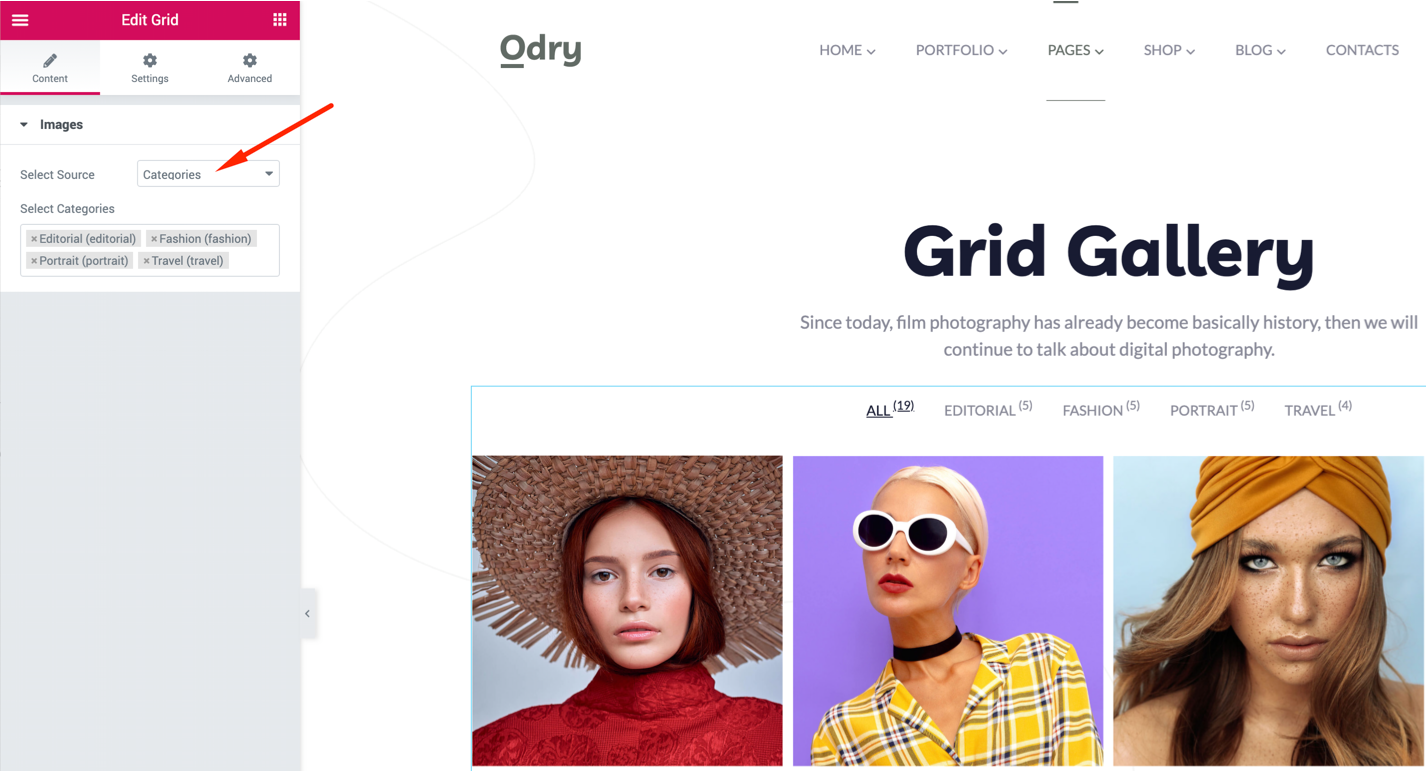 5. Save settings. That's all.
Each gallery has its custom settings, you can apply them globally in GT3 Photo & Video Gallery options panel or in the individual gallery.